Will Chelsea retain their title? Will Pogba and Lukaku lift United back into the top 4? Will any of the newly-promoted teams dodge the drop? I give my thoughts on the upcoming season and how I see the table panning out.
As the new Premier League season kicks off, it's time to take a look at how the season could potentially unfold. Going through the prospects of each team I will list some significant signings and departures, analyse their chances and recommend who you should be looking out for this season.
Before I delve into it, it must be said that as always with predictions made before the transfer chaos ends, a lot may change in the next few weeks which could have major implications on how teams will perform this year. The predicting business is a fool's game – so naturally I've given it a go…
Arsenal
Last Season: 5th
This Season: 3rd
IN: Lacazette, Kolasinic
OUT: Szczesny
After a bitterly disappointing season last year that led to fan discontent reaching its peak following a finish outside the top four for the first time in 20 years, Arsene Wenger has held onto the job. Wenger has clearly sensed he now has nothing to lose and loosened his wallet with the £52m signing of powerful French striker Alexandre Lacazette. Yet perhaps more impressive than this is the fact Mesut Ozil and Alexiz Sanchez, the Arsenal poster boys, remain at the club despite growing speculation. With this exciting trio of attacking talent, Arsenal could prove to be a real force this season and as we would expect from any Arsenal team, will undoubtedly be a pleasure to watch. Despite this there are still concerns over the defence with last season's FA Cup final back 3 of Monreal, Mertesacker, and Holding showing some lack of depth. Arsenal are also left wanting in front of the defence with Xhaka, Coquelin, and Oxlade-Chamberlin not really providing the best protection for the back four. That's why the fitness of Santi Carzola will be a deciding factor in Arsenal's season. Since his injury (which still looks to be a while away from full recovery) Arsenal's midfield has lacked real substance as the little Spaniard was a surprisingly strong player who could tackle, read the game, and quickly shift the ball forward. Unfortunately for the North-Londoners injuries are all too common, and Thursday night football in Uzbekistan in the Europa League with the fatigue that brings, will only make matters worse. Also, with the sale of Szczesny to Juventus, and the possible departure of Ospina to Turkey, they would be hugely reliant on Cech avoiding injury this season. Nevertheless, I think Wenger, now free from real fan pressure as this final 2 year contract, will be braver in his tactics and will want prove to the doubters that he still has a title challenge in him.
AFC Bournemouth
Last Season: 9th
This Season: 9th
IN: Begovic, Defoe, Ake
OUT: Grabban
Eddie Howe's side reached new heights in the 2016/17 with an exciting, quick style of play that produced memorable games such as the 4-3 triumph over Liverpool. There is therefore much to build on this season and they will hope to emulate some of last year's success. Given their transfer business so far, they are in a good position to do this with a natural goalscorer in Jemaine Defoe and fans favorite Ake slotting back into center back after impressing last season on loan from Chelsea. Despite this it they will still be fairly open at the back due to thier free-flowing playstyle, and although it is not really commented upon, they will miss Wilshire's creative influence in the middle of the park. This makes Bournemouth a very difficult side to predict for as they can be hugely unpredictable, so another similar finish this year would be more than welcome at Dean Court.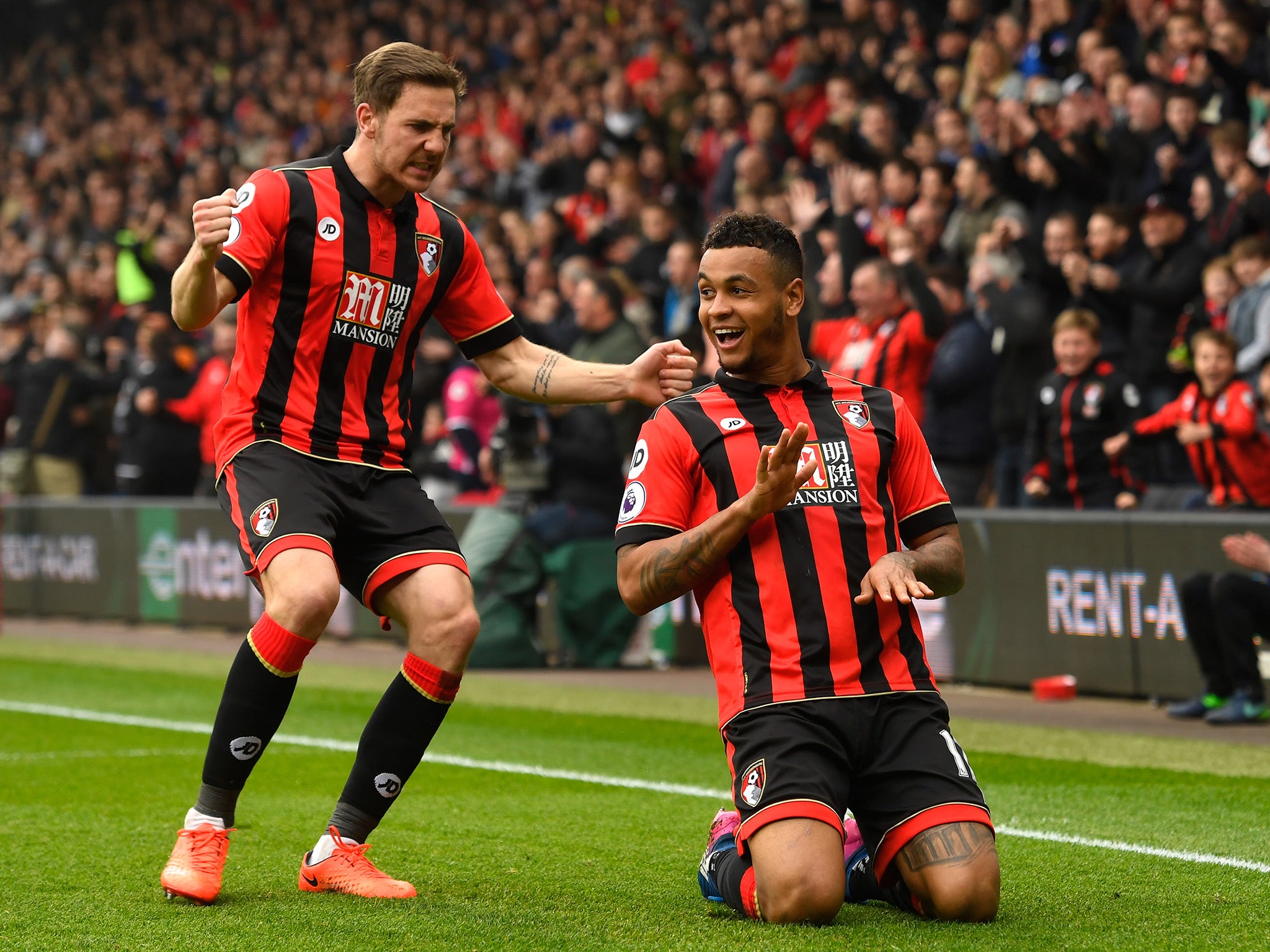 Brighton and Hove Albion
Last Season: 2nd (Championship)
This Season: 20th
IN: Ryan, Brown, Gross
OUT: Stockdale, Norwood
It's hard to see the side from the south coast not getting lost at sea this year in the Premier League after achieving automatic promtion last season. Scanning the squad there is a clear lack of top-flight experince and any transfer business has been pretty lackluster. I also have my doubts as to whether Chris Houghton is really a Premier League manager after unsuccessful spells in the past. It may also be worrying that they didn't handle pressure brilliantly at the end of last season, with a late slump that saw the title slip through their fingers. Maybe I'll be proved wrong but it seems that the Seagulls won't be flying up the table.
Burnley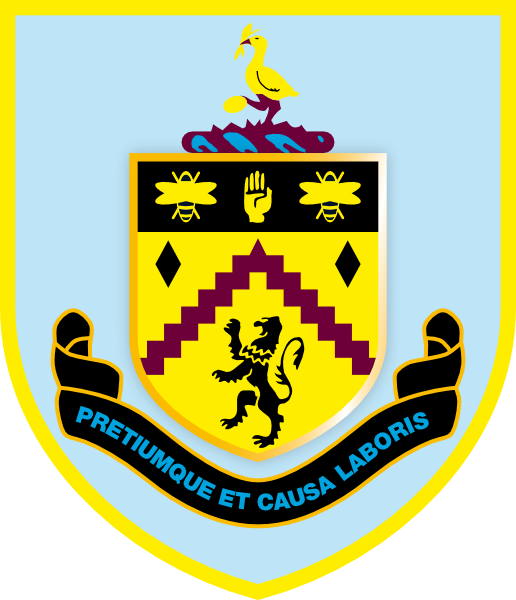 Last Season: 16th
This Season: 14th
IN: Walters, Cork, Bardsley
OUT: Keane, Flanagan (end of loan)
The ginger Mourinho did it again last season, ensuring Premier League football with almost no resources at his disposal. And this season shouldn't be much different. Undoubtedly it will be a hard slog, but that's what you expect with Burnley. The summer additions will bring experience as well as solidity to the team as a whole. Dyche is a fantastic coach and motivator and succeeds in getting the most out of any player regardless of their footballing ability. They will be a tough outfit and will make Turf Moor a real fortress in order to pick up points. If Andre Gray can be kept fit that would definately adds goals and pace to this side. Yet the distinct lack of other attacking threat and reliance on slim home victories could prove their downfall and could translate into mediocrity.
Chelsea
Last Season: Champions
This Seaon: 2nd
IN: Morata, Caballero, Rudiger, Bakayoko
OUT: Cuadrado, Traore, Zouma, Abraham, Loftus-Cheek, Zouma, Costa, Matic
The reigning champions had a stormy start to their summer with Conte allegedly unhappy about Chelsea's approach to the transfer window and the failure to bring Romelu Lukaku back to Stamford Bridge despite one last-ditch bid. Yet Abramovic and the board appear have agree to loosen the purse strings to keep the manic Italian at the helms of the club with some major signings, notably quite young players who have won major trophies such as Confederations Cup winner Rudiger from AS Roma, French champion Bakayoko, and La Liga and CL winner Alvaro Morata. This type of pedigree is priceless as the these experiences will have helped these young men develop a certain winning mentality. With Matic heading to Manchester United for a fee similar to that of Bakayoko it seems that Chelsea have gained free energy and pace, and the prospect of a partnership with fellow countryman N'golo Kante is surely disheartening for opposition attackers. All these players will slot in nicely into Conte's system to create a footballing machine. However, this season will be a different test for Chelsea as much of last season's success came from the consistancy of starting the same 11 each match, surely impossible this year with Champions League football to contest.
Crystal Palace
Last Season: 14th
This Season: 15th
IN: Riedewald, Loftus-Cheek
OUT: Mandanda
With safety secured by a late surge last season, Palace will find it tricky this season with limited transfer activity that has lefft the squad pretty much as it was last season, but a year older. The defence in particular seems to lack mobility and will suffer from no longer having Mamadou Sakho holding the line. Sakho proved instrumental in Palace's good run-in last season with a certain presence and power that is otherwise lacking. It will also be tough for new manager De Boer who has never managed in England before and will as a result take some time to adapt to the harshness of a Premier League relegation scrap. On a positive note, there is some attacking threat in the form of Zaha, Townsend and Benteke, yet they will need to perform much more consistantly than last seaason if they are to carry this Palace side.
Everton
Last Season: 7th
This Season: 7th
IN: Pickford, Klaassen, Sandro Ramirez, Keane, Rooney
OUT: Lukaku, Deulofeu
Everton certainly haven't held back this transfer window with a number of sizeable transfer fees in the hopes of challenging for a European spot at the end of this season. They've invested in all areas of the pitch using the money eventually recouped from the sale of star man Romelu Lukaku to Manchester United. This could lead to a refreshing change for Everton's overall quality as a team, yet in reality the loss of a goal every 113 minutes last season will cause big problems for the Mersyside club. Much like the period following the transfer of Bale from Spurs, there will need to be a couple of years transition to allow the new signings to gel and to adapt their game plan to accomodate the loss of the central figure who not only scored 25 goals last season but also brought other players into the attack through his strength. It would also appear that English teams have figured out how to defend against Everton's trademark attacking full backs with opposition teams now opting for five at the back to either pin the fullbacks in their own half or to exploit the space behind them when they do go forward. Michael Keane will be a welcome addition to a defence which has been leaky to say the least in recent seasons as figures such as Phil Jagialka began to show signs of their age.
Huddersfield Town
Last Season: 5th (Championship)
This Season: 19th
IN: Mooy, Ince, Depoitre, Jorgensen
OUT: Payne, Holmes-Dennis
With an up and down season in the Championship last season seeing them come up to the Premier League via the playoffs, Huddersfield face a colossal task in trying to avoid immediate relegation. Much of their hope will placed in the hands of German manager David Wagner who worked with Liverpool's Klopp at Borussia Dortmund. A highly competent tactician, Wagner will seek to analyse the best way to approach each match rather than stick to one system throughout the season. Yet much like Brighton, their fate may be decided by the distinct lack of Premier League experience in the side. They will need summer signing Aaron Mooy on top form to provide some sense of drive to the midfield and attacker Tom Ince will want to follow in the footsteps of his father's goalscoring record. The fact they finished 5th last season is not a great sign and highlights the inconsistancy that blighted any chance of a title challenge. May provide one or two shock results against the big clubs, but still unfortunatley destined for relegation.
Leicester City
Last Season: 12th
This Season: 8th
IN: Maguire, Iborra, Jakupovic
OUT: Zieler
The fantastic foxes found themselves in a Premier League title hangover going into the end of last season in a poor run of form that ultimately saw the charismatic Ranieri relieved form his post. Yet if there is one thing we know about Leicester, it's that once they gain momentum they become a force to be reckoned with. So I would fully expect this Leicester side to start this season the same way they finished the last – on fire. It is clear that the talent and potential is still there after running Athletico Madrid close in the CL, and it seems Craig Shakespeare knows how to harness it. The signings have been sensible with a fresh center back to combat the static defending observed last year, and Sevilla capain Iborra who will not only add quality but also leadership to this side. His introduction also suggests a slight change in play style as it was clear teams had sussed out how to defend against Vardy and Mahrez last season. The Mahrez transfer saga is in many ways a win-win situation as failing to sell him this summer will mean he is obliged to perform well to try entice the big clubs to make a bid. This could lead to a more enthused Riyad Mahrez, hopefully meaning a return to his mesmorising best. Freed from the shackles of a European competition they were throwing absolutely everything at, Leicester will benefit from reduced fatigue which is massively beneficial given thier high-intensity pressing tactic.
Liverpool
Last Season: 4th
This Season: 3rd
IN: Salah, Solanke, Robertson 
OUT: Lucas Leiva, Stewart
The question on everyone's mind is 'will it be their year this year?' In short, probably not. However with Champion's League football and more Jurgen Klopp shenanigans there is still reason to be hopeful if you're a Reds fan. Perhaps one of the most interesting changes this year will be the signing of Scotland international Robertson at left back. Although he won't necessarily set the world alight, he does give freedom to Milner to occupy and disrupt the midfield. If Milner can be used as a defensive midfielder that could potentially solve some of Liverpool's problems of openess in supporting Henderson and help fill the boots of now-Lazio utility man Lucas. It may also be a cheap alternative to the persuit of Keita from RB Leipzig who value the midfielder at around £70m. Holding onto Coutinho is also paramount with the Brazilian often dictating the pace of the game and providing opportunities to the strike-force. A strike-force which includes Mane, Sturridge, Salah, Firmino, Origi and even Ings for cup games. This is possibly the most exciting and most certainly the quickest attack in the League and will cause numerous problems for defenders. Yet there does still seem to be something missing, notably in the center back role which lack leadership and organisation – aissue the signing of Virgil Van Dijk may help alleviate. The Mersyside club will also need to overcome their tendency to only really perform in the 'big' matches, with careless points dropped to the lower teams.
Manchester City
Last Season: 3rd
This Season: Champions
IN: Silva, Ederson, Walker, Danilo, Mendy
OUT: Zabaleta, Sagna, Clichy, Navas, Caballero, Kolarov, Hart, Nolito
For the first time in Pep Guardiola's illustrious mangerial career, the Spaniard failed to pick up any silverware, a huge disappointment given the buzz and hype at the start of last leason. In response Pep has had a major clean out this summer, shifting much of last season's defence as well as players who simply don't cut it in a title chasing team. You now gian the sense that Pep has 'his squad' rather than an inherited team that couldn't really do justice to his style of play. The full backs are all very strong in attack and will help to flood the midfield and allow for more dominant displays so often observed with Pep's Barcelona and Bayern sides. With the addition of Bernardo Silva from French champions Moaco, Man City arguably possess the most creative midfield in the league and will provide Aguero and young gun Gabriel Jesus with plenty of service. They will be hoping to have finally found a solution to their goalkeeping headache that has plagued them in recent years and the reintroduction of captain Vincent Kompany at the end of last season made Man City a completly different side thanks to his leadership and organisation. It is noticable that it is now a fairly young squad which will be burdened with huge pressure this season, but the old guard should be able to guide the team to a very prosperous campaign.
Manchester United
Last Season: 6th
This Season: 6th
IN: Lindelof, Lukaku, Matic
OUT: Rooney
Jose Mourinho made some pretty damming comments about ridiculous spending in the transfer that is essentially 'dangerous' for the game, a comment that seems very hypocritical (even by Mourinho's standards) for a manager who has spent arougn £150m on three players this summer. Yet in fairness these have been big players who will definately help United's efforts in the upcoming campaign. Lukaku will be an ideal replacement for Zlatan Ibrahimovic whose contact recently expired. A proven PL goalscorer is invaluable and his power and clinical finishing is hugely impressive for a 24 year old. Even more cause for hope amongst United fans will be his positive link-up play with Marcus Rashforfd in pre-season. If this partnership flourishes it would certainly make most defences nervous with huge amounts of pace and movement causing havoc. The signing of Matic is also very interesting as it could finally release record signing Paul Pogba further up the field into an area where he undoubtedly plays better as seen with his performances for France in which Kante gives his this licence to push forward. I am however dubious about this given Mourinho's preference for a defensive set-up.
Newcastle United
Last Season: Champions (Championship)
This Season: 17th
IN: Atsu, Manquillo
OUT: Thauvin
Despite a pretty quiet transfer window from the Magpies they do bounce into the Premiership with a squad which won the Championship – perhaps the toughest league in the world. They will also benefit from having PL level infrastructure and a certain experience that the other promoted teams lack, meaning no shock adaption to the big time. They do lack quality, especially in defence, which will render this season an uphill battle full of frustation. However, with Rafa Benitez at the reigns he should be able to just about navigate them to safety. The main difference between the side that got relegated two seasons ago and today's team is the mindset of the player. Rafa appears to have dispelled the defeatist and rather indifferent attitude that previously existed and replaced it with professionalism and passion that should seem them over the line.
Southampton
Last Season: 8th
This Season: 9th
IN: Badnarek
OUT: Rodriguez

Another team who've had a fairly quiet transfer window so far is Southampton, perhaps a blessed relief given the recent tendency to ship all their star players to Liverpool. With no loss of any big names (we'll see how the Van Diyk saga pans out), they have a solid well rounded squad that will benefit from a returning Charlie Austin whose absence left them slightly lackluster up top last season. Southampton are almost definately (in theory) in the easiest team to make predictions about as despite a new manager in the shape of Pellegrino you would trust their judgement given their record of hiring quality coaches. Another certainty about Southampton is that they always have great youth talent emerging through the ranks and given their opportunity in the first team. With Tadic and Boufal ready to provide plenty of assists, it should be business as usual for the Saints.
Stoke City
Last Season: 13th
This Season: 15th
IN: Fletcher, Zouma
OUT: Arnautovic, Walters, Whelan, Bardsley
Last season appeared to show signs that Mark Hughes' side was starting to decline with a less than inspiring campaign. Normally assured a mid-table finish,  the loss of Austrian Marko Arnautovic will be a big blowas he provided their only really attacking threat. Although Shaqiri does possess some great talent, his goalscoring record simply isn't good enough, a fact which seems to be overlooked as a result of his abiltity to score the occasional screamer. They will feel the consequences of losing several 'utility' players, player who are nothing to write home about yet still work as a part of an effective system. Their saving grace is the loan addition of young, French center back Kurt Zouma from Chelsea, adding some speed to an otherwise sluggish defensive line. It will certainly be a tough season for the Potters, but they can perform 'on a cold, wet night in Stoke' so should see themselves safe.
Swansea City
Last Season: 15th
This Season:13th
IN: Abraham, Mesa
OUT: Gomis, Baston, Amat, Cork
If Swansea are hoping for anything this season, it must surely be stability. Last season's debarcle of sacking Guidolin on his birthday with American Bob Bradley who quickly revealed himself to out of his depth, left them on the brink of relegation. They will also be looking to find stability through keeping their talisman Sigurdsson at the club, courted by Everton and valued at around £50m. The aquisition of Tammy Abraham on loan to pair with Llorente will allow Sigurdsson to drop slightly deeper rather than playing just on the shoulder of the striker. This could prove vital given much of Swansea's difficulties last season stemmed from a disconnect between midfield and attack meaning as Sigurdsson we needed to bolster the attack. Together with new signing Mesa holding down the midfield , this will mean they can gain a better shape and structure, ultimately letting them play the possession football that used to define Swansea's playstyle. That said the defence does look weak and clean sheets may be few and far between this season – the question is whether a return to possession football can help them to limit the number of chances the opposition get.
Tottenhamtspur
Last Season: 2nd
This Season: 5th
IN: —
OUT: Walker, Fazio, N'Jie
Perhaps one of the more controvesial of my predictions given how they were the only team even remotely close to challenging Chelsea for the title last season, I can envisage Spurs having a slight dropoff this season – excentuated in standings by the fact that other teams around them are progressing. Notably Spurs have not added to the squad and with good reason after it performed so well last season. The sale of Walker for around £48m is good business on their behalf if you consider the backup Trippier arguably showed himself to be at the same level during Walker's injury. However, after two seasons for finishing runners-up there may be a sense that the winners attitude and mentality does not come naturally to this side. If all is not well by Christmas certain players like Kane, Alli, Son, Eriksen may be looking over their shoulder at big European clubs lurking in the background ready to sign them up. If Wanyama is one of those players, or if he finds himself sidelined with a lengthy injury, Spurs could be particularly vulnerable. Wanyama is the glue that holds this team together, without whom Dier would be left on his own. Whilst Dier may have many admirers, it does seem he is heavily reliant upon the Kenyan as seen with his England performances where he leaves massive gaps between the defence and the midfield often becoming passive to the action around him. Thos drop to the Europa League spot could be widely wrong given Spurs' strength throuhgout the pitch, but I just have sense that others have now caught up and they will now face a different sort of challenge to that experienced over the past two seasons.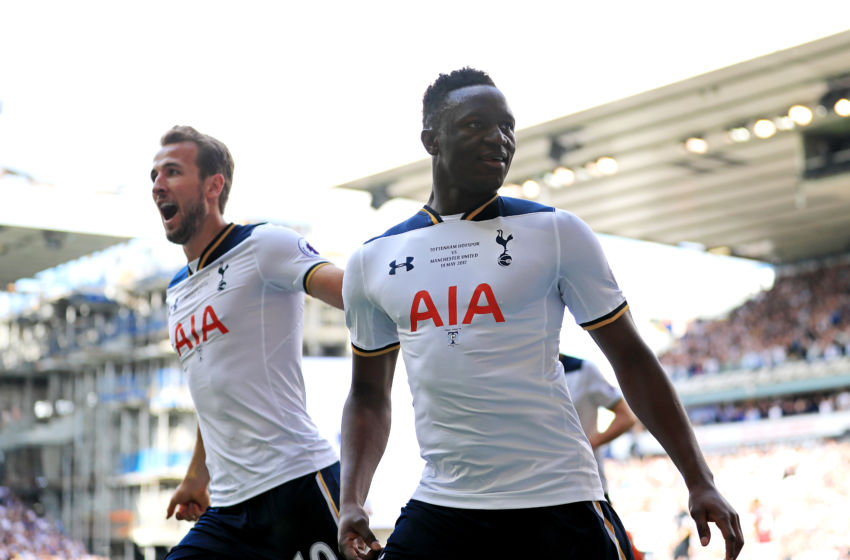 Watford
Last Season: 17th
This Season: 18th
IN: Hughes, Cleverly
OUT: Suarez
Entering the new season, alarm bells must be ringing for Watford fans after finishing just one place above the relegation zone last season. The Hornets' days in the Premier League may be numbered as a lack of qulaity and consistancy could see them condemned to the drop. New manager Marco Silva will hope to build upon the positive reviews recieved during his short stint as Hull City manager and build the same sort of solid home form the Tigers discovered under his tutelage. That being said, we mustn't draw a veil over the fact that Hull were still relegated and despite an improvement in performance, the bar was set pretty low. Upon reading the squad there is very little to excite, with much of the team lacking a certain dynamism that's need in the top-flight. More notable names include French midfilder Etienne Capoue who scored 7 out of his 8 Premier League goals last season, and ex-Juventus man Pereyra who adds a touch of flair to the attack. Yet it seems that Watford lack the quality needed in a relegation scrap and will struggle to consistantly pick up points. Their penultimate match of the season against Newcastle will be crucial to their survival with the match sandwiched between two away games at Tottenham and finally Manchester United.
West Brom
Last Season: 10th
This Season: 12th
IN: Rodriguez
OUT: Pocognoli
In many senses over-achievers last season despite very little spending and a squad that doesn't look like it should set the world alight. Pulis has mannaged to implement his system very effectively and create an efficient unit that builds up from it's strong and experienced defence. Perhaps the most dangerous team in the league from set-pieces, West Brom have added Jay Rodriquez to their squad, a very different type of striker compared to Rondon. The ex-Southampton man is nuisance for defenders and will give pace and neat finishing to side which never really found a replacement for Shane Long. We shouldn't expect anything overly spectacular from the West-Midlands side but they shouldn't have too many issues unless they fall into a particularly bad rut.
West Ham United
Last Season: 11th
This Season: 10th
IN: Zabaleta, Hart, Arnautovic, Hernandez
OUT: Nordtveit, Oxford, Valencia, Randolph, Fletcher
Last but not least, the East-Londoners will be looking to bounce back from a hugely disappointing debut-season in their new home. Hammers fans will be encouraged by a positive transfer window in which they bolstered their attacking options, including Javier Hernandez who is always a safe bet for goals. West Ham now appear to be more versitile in attack than they have been in recent years, now with very different tactics depending on whether Carroll or Hernandez – the ability to adapt more easily thier game plan to different match situations will be invaluable. Without wanting to sound too harsh, they have managed to shift some of the 'dead wood' who contribute very little to the side such as Nordtveit and Valencia. The presence of Zabaleta should provide some leadership and will have a big influence in the changing room. The fans will have high expectations and can no longer fall back on the excuse that they are adapting to the new ground after a year at the Olympic Park. So the pressure's on.
| | | |
| --- | --- | --- |
| Position | PL 2017/18 Final League Table Prediction | Change from 2016/17 |
| 1 | Manchester City |      ↑ 2 |
| 2 | Chelsea |      ↓ 1 |
| 3 | Arsenal |      ↑ 2 |
| 4 | Liverpool |        − |
| 5 | Tottenham Hotspur |      ↓ 4 |
| 6 | Manchester United |        − |
| 7 | Everton |        − |
| 8 | Leicester City |      ↑4 |
| 9 | AFC Bournemouth |        − |
| 10 | West Ham United |      ↑ 1 |
| 11 | Southampton |      ↓ 3 |
| 12 | West Bromwich Albion |      ↓ 2 |
| 13 | Swansea City |      ↑ 2 |
| 14 | Burnley |      ↑ 2 |
| 15 | Crystal Palace |      ↓ 1 |
| 16 | Stoke City |      ↓ 3 |
| 17 | Newcastle United |       NA |
| 18 | Watford |      ↓ 1 |
| 19 | Huddersfield Town |       NA |
| 20 | Brighton and Hove Albion |       NA |